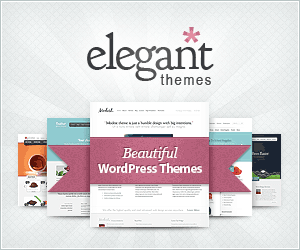 If you are like me and use Google everyday you may have noticed that Google is coming up with a new Privacy Policy which will be effective on March 1, 2012. You must be wondering what's the big deal in that, lot of companies change their privacy policies now and then.
Google would be replacing over 60 different policies across all Google product with one single policy which will treat the users and their data same across all products and is lot shorter and easier to read. There has been a lot of fear in the internet users and I have seen mixed responses. Gizmodo's Mat Honan mentioned Google is getting Evil in his article "The End of 'Don't Be Evil'"  and the Washington Post quoted privacy experts saying, "There is no way anyone expected this."
They think it is so important that they put a notice link under the Search Box on Google.com which not a very common thing for them.
That all sounds terrible isn't it. I would say its not that bad. If you have been observing and following Google's recent moves like new and unified UIs for all products and Google's Senior Management has been hinting about unified Google all along. This new privacy doesn't add new data tracking. Its still the same data that will be tracked only thing is it would be shared across all products to make the experience seamless and uniform across the board. It doesn't even change any user settings and users can still export their data and say Hasta La Vista to Google forever.
What Data is Collected?
What data Google will collect has not changed with this policy. Earlier Google used to collect usage data on every product you used and that data remained in that product. With this policy Google will start sharing the data across products like Gmail, You tube, Google Plus, Picasa and Search. This data will help Google personalize the products for users and provide much more targeted ads. Using this data Google can make out when you type Apple you mean Apple ( the company ) or (the fruit) based on what context you usually use Apple in.
On March 1, the rules become much simpler: Google is all one thing. If you use it, it tracks your usage, it stores your data, and it uses your activity to personalize its services for you. Every single way in which it will do so is clearly laid out.
Today, members of Congress sent a letter to Google CEO Larry Page about the policy. They said it raises questions about whether consumers can opt-out of the new data sharing system either globally or on a product-by-product basis."
It's true that you can't opt out of the privacy policies for individual services anymore. You know what you can do? If there is something that you don't want to stored by Google just don't share it.
Conclusion
The way I read this is that no one forced us to use Google we started using it by choice and now Google is becoming one unified product so you have to either use it as a whole or stop using it. I think I will keep using Google for my everyday work. What do you guys think?