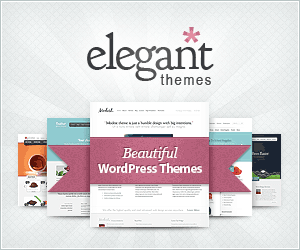 Wouldn't it be great to use your own domain for email address instead of [email protected] or [email protected], without going through the hassle of maintaining an email server yourself. Google used to have a free edition of Google Apps where you could bring your own domain name and create up to 10 users for free and use gmail as your email client. Now the sad news, as of Dec 6th, 2012, Google has stopped offering free edition of Google Apps.
If you missed the Google Apps Free Edition offering, don't worry you can get similar benefits with Microsoft's outlook.com. If you are already on Google Apps, you can leave your existing setup untouched and access your Gmail account from inside Outlook.com via POP3 or completely kick Google out of the way and have Outlook.com handle your email. Here is a step by step guide on how to do the same:
Step 1. Go to domains.live.com and click Add Domain button to add your custom domain that you would like to use with outlook.com. You will have to sign in with your Windows/Microsoft /Hotmail account to access the portal.
Step 2. You will need to prove the ownership of the domain by adding a few DNS entries. You will need this entries anyways to use Outlook.com as your email client so go ahead and create them. Following records are required to complete the setup:
MX record for handling your mail traffic

 It usually reads like abc.pamx1.hotmail.com

SPF record to authenticate your outgoing Outlook emails

It has a fixed value v=spf1 include:hotmail.com ~all
Step 3. You can also create custom DNS entries ( CNAME ) records if you would like to access outlook.com as a part of your domain like. mail.yourdomain.com. The CNAME record should be set to go.domains.live.com
Step 4. Once the DNS enteries are created  you will have to wait for them to propagate. It could take upto 48 hrs. To verify your entries you can open a command prompt window and use nslookup for e.g.
C

:

\

Vijay

&

gt

;

nslookup

-

type

=

mx

techeach

.

com

C

:

\

Vijay

&

gt

;

nslookup

-

type

=

txt

techeach

.

com
Step 5. Once the setup is complete refresh the page and click on member accounts to create new user accounts. This account will be user new email account hosted by Outlook.
Your new email account can now be accessed at outlook.com or even mail.yourdomain.com if you created a custom sub domain. If you are migrating from Google Apps to Outlook you can either use POP3 to import your existing emails here or use a free service like TrueSwitch to copy existing emails from Google to Outlook. At the time of writing you can create upto 50 users for your custom domain which is 5 times more than Google Apps Free Edition.
Until Next time.